What Makes Web Hosting with TAG Online Different
What Makes Web Hosting with TAG Online Different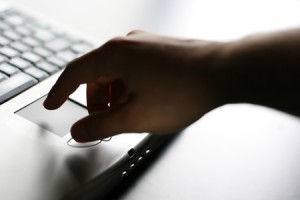 People often ask us about the advantages of hosting with us as opposed to a larger hosting company, perhaps one whose commercials you've seen on TV.  Below are some of the reasons why hosting with TAG Online, over another web hosting company, is different:
TAG Online's success lies in our team.  We work efficiently, driven by knowledge and experience, and cohesively, both internally and in partnerships with our clients.  Because we are a team-oriented, client-focused company, we can build personal relationships with our clients.  This makes each project a collaborative effort between TAG and our client — we work both with you and for you.
Our website hosting service includes not only the hosting of your website on our servers, but also email (optional), statistical reports, nightly backups of all of your data, and responsive customer support. With satisfaction and support as our main goals, we service a large number of clients: We have over 500 hosting clients and sites.  Your website "going down" is never an issue (on the rare and temporary instances when that does occur, it is because of maintenance we are doing). We have an on-site generator in case of power loss, and our entire support staff is on a pinger system that notifies them at any sign of potential vulnerability. You can read more about our data center, redundant networks and other hosting features here.  Here are some other distinguishing factors of our website hosting service:
Responsive and reliable customer support: We are available via phone & email during business hours and email & cell phone off business hours.  We're here for you!
Restores: Mistakes can happen when updating your own site and if/when you happen to accidentally delete or overwrite a page on your site, we will restore it for you immediately at no additional charge (other hosting companies will either charge for this or take days to do it).
Knowledge & experience: Not only are we a web hosting company, but we are also a team of expert website designers and developers.  That means that we can handle your requests efficiently and suggest improvements and options for how to best serve your website needs.
Consistency & familiarity: We know you, your organization, and how you work. You will not be speaking with strangers each time you call, but rather, a familiar team member that knows your story and has your best interest in mind.
So now you know a little bit more about TAG Online…and what makes us a good choice for your business.  We look forward to getting to know you, too.