Travel Through Time with TAG Online
Sometimes it's fun to look back and see how far you've come, and TAG Online has been around for a while. We've taken the equivalent of our high school yearbook photos and placed them here for your viewing pleasure. Explore web design trends of the past and present, starting with the very first TAG Online website in 1996.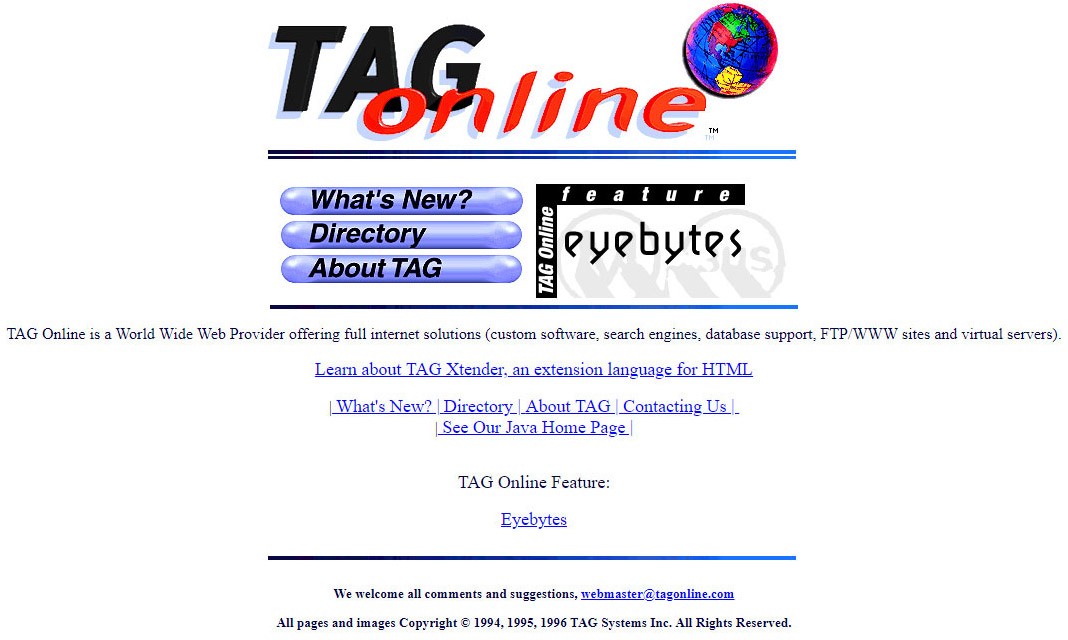 Nothing says 1996 quite like some bright blue underlined links.
Major League Soccer made its debut in the U.S., Bill Clinton was re-elected President, and there were only approximately 100,000 websites in existence, compared to the 1.5 billion+ that exist today.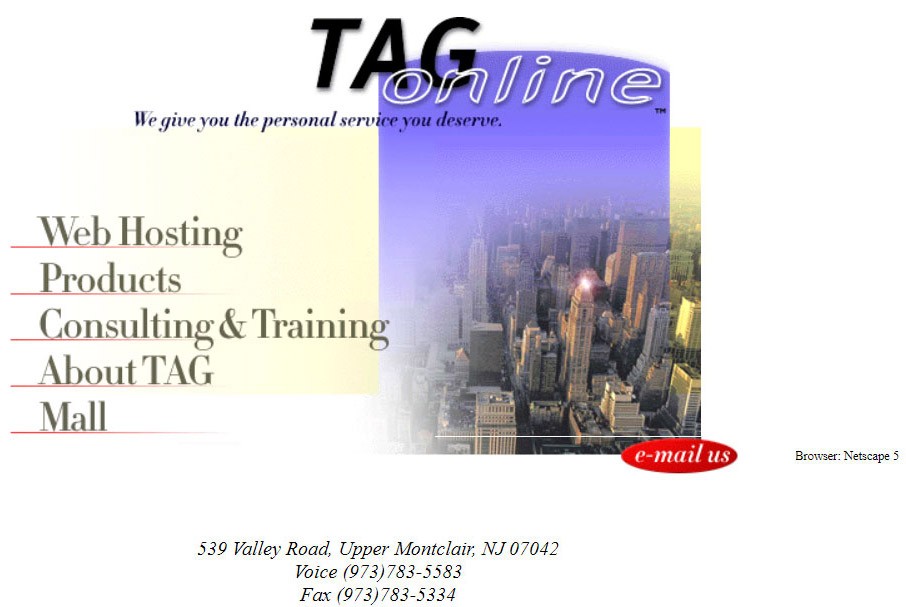 We were very artistic in 1998, and our browser of choice was Netscape.
Google Inc. and JetBlue Airways were founded, Apple released the first iteration of the iMac computer, and two oil companies by the name of Exxon and Mobil merged to create the world's largest petroleum company.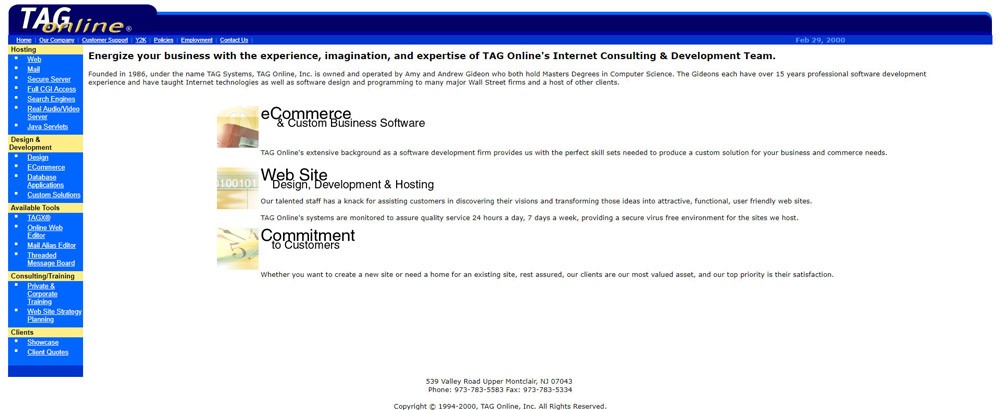 Back when it was normal to include a Y2K link in the top navigation.
Both Cingular Wireless (now known as AT&T) and Verizon Communications were founded, Blockbuster Video had the chance to buy Netflix and declined, Sony released the PlayStation 2 gaming console, and the Y2K bug caused various data-related errors in computer programs.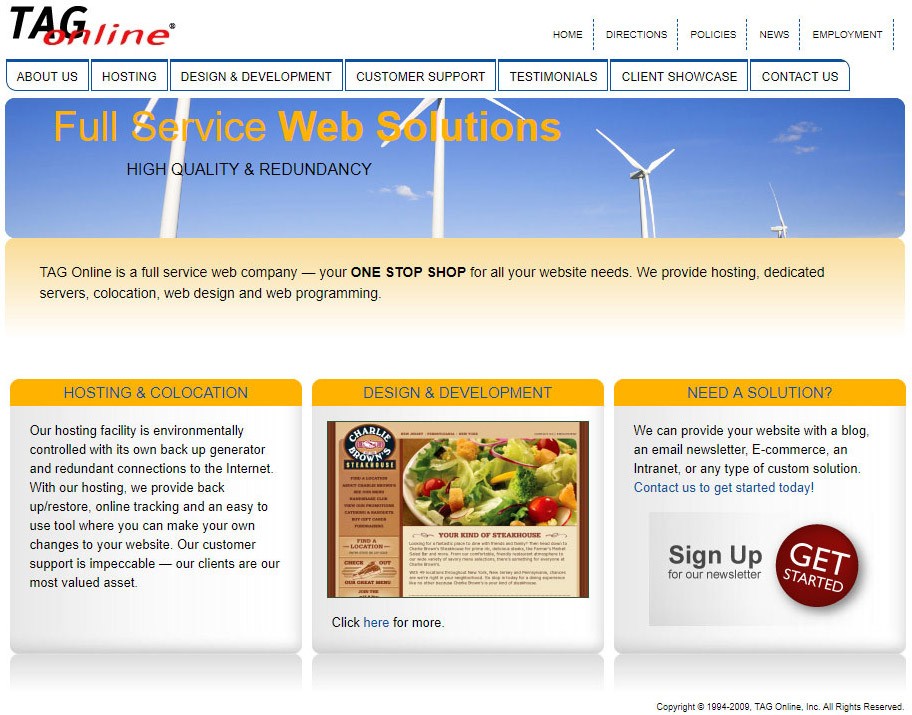 Adding depth to website design made sites feel more real.
Instagram was launched exclusively on iOS, McDonald's and Starbucks began offering free WiFi at their locations throughout the USA, Apple introduced the iPad, and Comcast began using the "XFINITY" name in an effort to rebrand the company.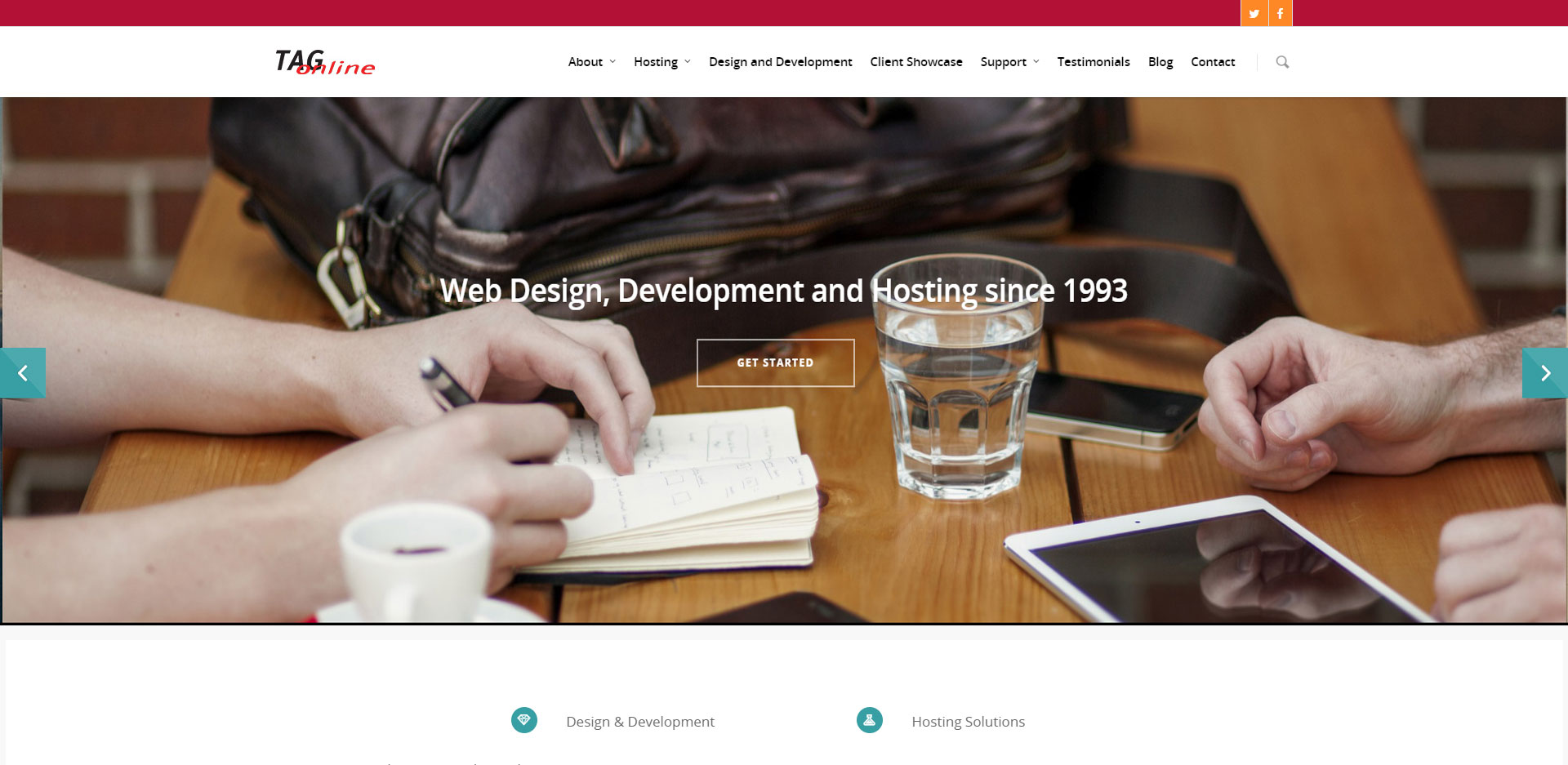 Big and bold imagery was a major game changer.
10 billion Kuerig pods were produced, NASA's New Horizon spacecraft completed its first-ever flyby of Pluto, and Japan lifted its 67-year-old ban on dancing after midnight.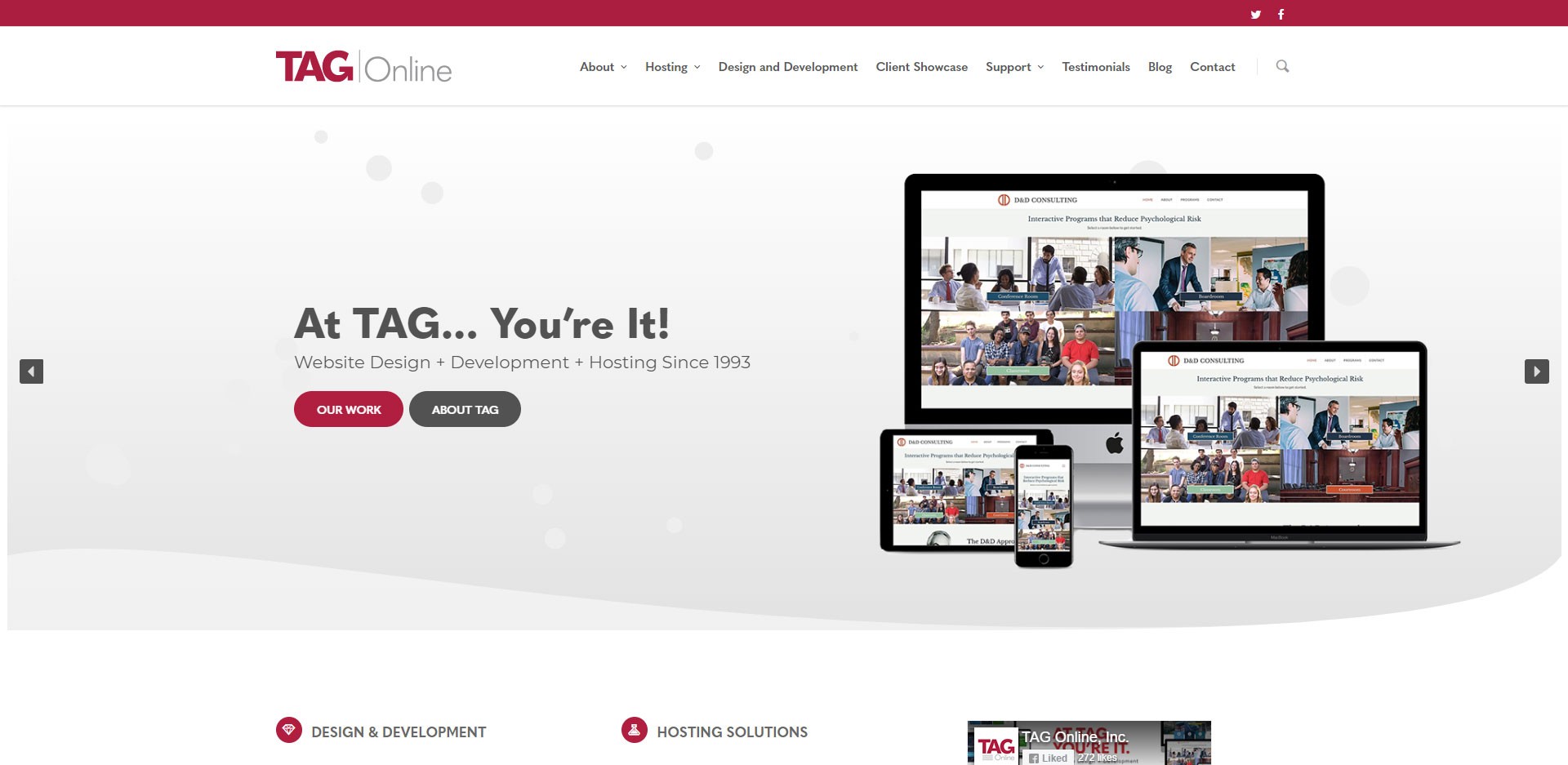 Modern design became much more simplistic and minimalist.
Women were allowed to drive in Saudi Arabia for the first time in history, Toys "R" Us closed all of its stores, and legendary Marvel Comics creator Stan Lee passed away.
Web Design is Always Changing
If you've been looking at websites as long as we have, you've probably noticed that they evolve over time. Each year there are many new practices to adopt and design trends to explore. Check out some of our latest designs!
Let's Chat About Your Next Project
Think we might be a good fit for you? Not sure? Get in touch with us and we'll be happy to answer any questions and chat about your next project.