How to Avoid Being Scammed Online
How to Avoid Being Scammed Online
Our customers contact us from time to time about notifications regarding their domain names and renewals. We've also occasionally been on the receiving end of suspicious documents, and while we're pretty good at recognizing a scam when we see one, we think it's important to share what we know to help you understand how to avoid being scammed online.
What is an online scam?
To put it simply, an online scam is an attempt to trick you—either into paying for something you don't need, or clicking/downloading something that will put your computer at risk and compromise the security of your sensitive data.
Popular scams you may have heard of
In all your time with the internet, you've likely been contacted by a Nigerian prince or two. Perhaps you remember a certain friendly but controversial virtual assistant known as BonziBuddy?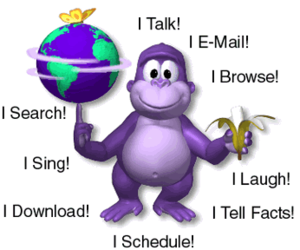 More recently, you may have received an "invoice" from a company by the name of Web Envy Solutions. Or, perhaps you've been asked to renew your domain name by a company that doesn't actually manage your domain name.
Do people really fall for this stuff?
There were 4.8 million identity theft and fraud reports received by the FTC in 2020, up 45 percent from 3.3 million in 2019.
Consumers reported losing more than $3.3 billion related to fraud complaints in 2020.
Source: iii.org
So, yes, people fall for these scams all the time.
You may personally be great at picking up the scent of a scammer, but these people are using modern technology to get smarter, better, and more elusive each day. It's more important than ever to remain vigilant and inform your friends and family.
Examples of recent scams & solicitations
Web Envy Solutions Scam
Here's an example of a scammer that recently targeted us. We received a fax (yes, you read that correctly) from a company by the name of Web Envy Solutions, who was apparently invoicing us for SEO & Link Building services.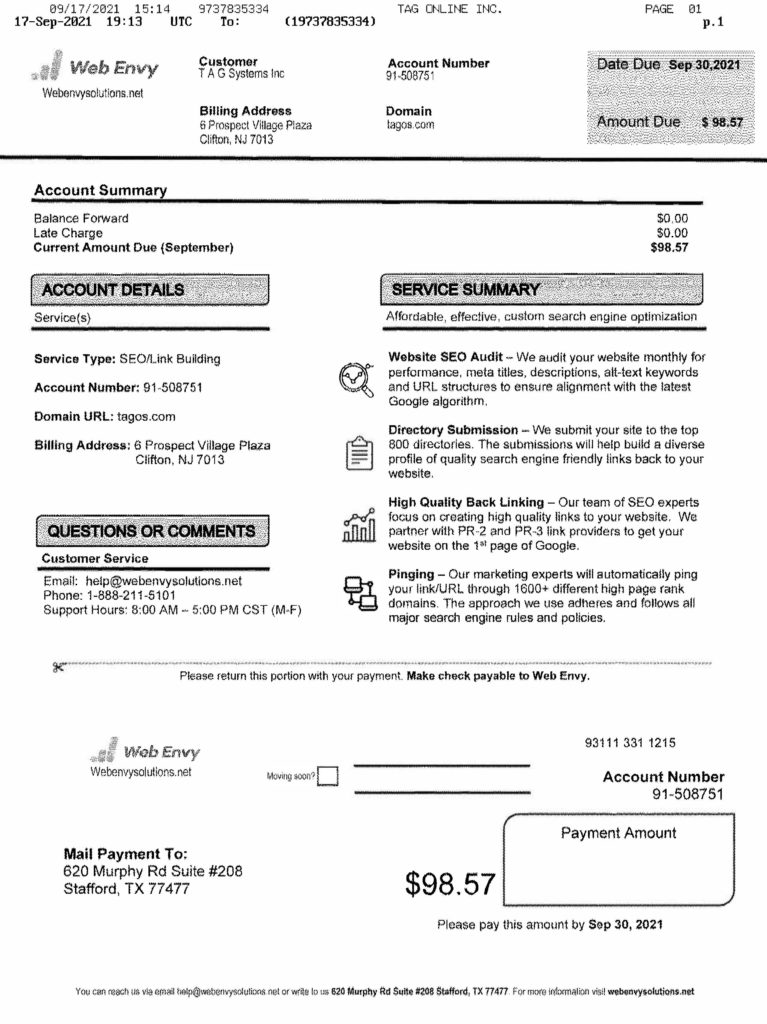 This type of fraud mainly targets small businesses who depend on search engine optimization and other marketing services to increase their reach and grow their brands.
While a charge of $98.57 likely won't have you declaring bankruptcy, it's still fraud! You'd be far better off using those resources to pay the people who actually help grow your business.
Domain Registry Solicitation
This one, while not exactly fraud, is still a bit dishonest. We received this notice via snail mail from Domain Registry. It's an attempt to confuse the recipient into switching their domain name registration.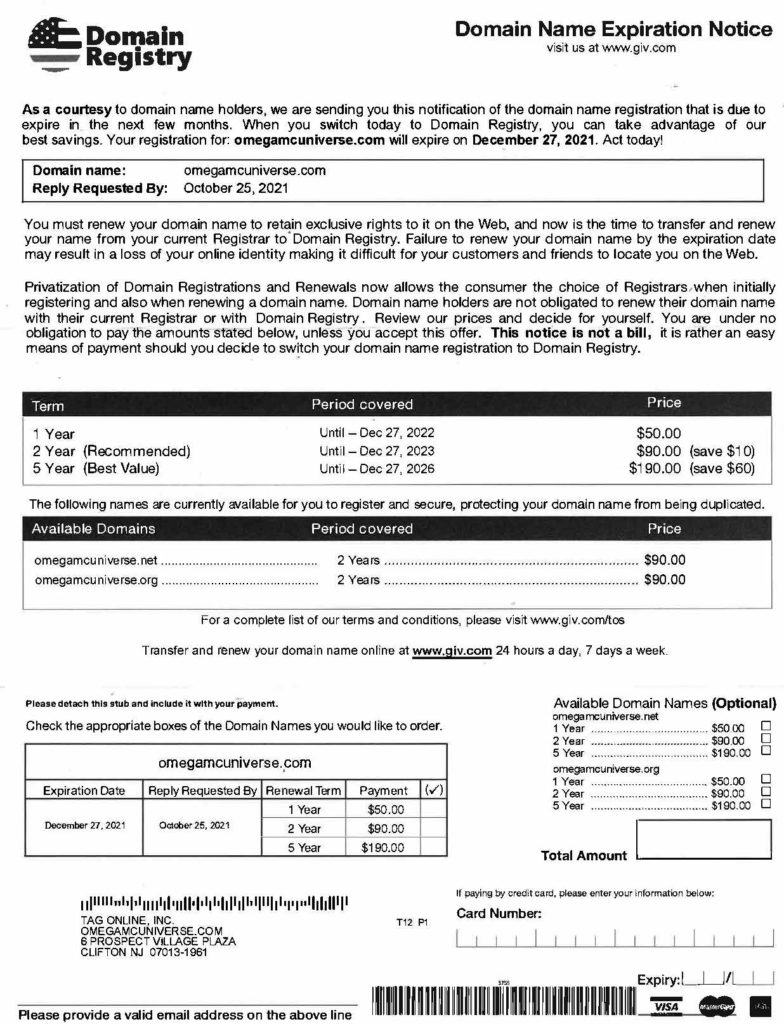 "Failure to renew your domain name by the expiration date may result in a loss of your online identity making it difficult for your customers and friends to locate you on the Web."
Domain Registry is hoping to trick you using fear tactics. When looking closely, you'll see that the final sentence in the 3rd paragraph does state that the document is not actually a bill.
If you ever find yourself questioning the legitimacy of an email, fax, letter, etc., we recommend contacting your web company.
How to avoid being scammed online
Know what's out there
Definitely be on the lookout for the Web Envy & Domain Registry scams, as shown above. Both of these are current so you have a greater chance at bumping into them.
If you're ever contacted by an unknown company, it's a good idea to search the internet for information on that company.
Block any spam calls, text messages, and emails
Whether your getting calls, texts, emails, or all of the above, make sure to use the blocking and reporting features available on your devices and programs.
Don't give out personal or financial information when prompted out of the blue
A legitimate organization is not going to contact you unexpectedly asking you to verify your Social Security or credit card number. In general, don't give out any information to a company unless you're expecting to be contacted by them.
Don't be pressured into acting immediately
You should be given time to make a decision. Anyone who pressures you into immediately paying or giving information should be considered a potential scammer.
Be weary of "problems" and "prizes"
Scammers might say that you owe them money, or that you're in trouble with the government or "your credit card company". They might try to scare you by saying there's a virus on your computer. They might try blackmailing you with supposed search histories and footage captured through your webcam.
A scammer might also try to entice you by claiming you won some sort of sweepstakes or lottery.
Watch out for wire transfer and gift card scams
Scammers love wire transfers and gift cards. If you find yourself in a situation where you're being pressured to transfer money or purchase a gift card, run the other way. Some scammers will try to mail you a check and ask you to deposit it before sending them some money.
Reach out to someone you trust
If you're ever in doubt about the legitimacy of a business or organization, ask a friend or family member about it. Tell them about your experience and get a second opinion.
Protect your friends and family from online scams
Remember, even if you are adept at spotting a scam, you may have friends and family who are less savvy at identifying these potential pitfalls. Please, feel free to share this article with anyone who might benefit from it.
If you think you may be the victim of a scam, make sure to file a report with the FTC as soon as possible.
If you have any additional tips for how to avoid being scammed online, feel free to share them in the comments below!
If you need help determining whether or not you're involved in an online scam, feel free to give us a call or email us. Please note: We are more than happy to give advice and provide our opinion, but TAG Online is not liable for any potential losses incurred due to scams.