5 Tips for Improving Your Website
1) Engage & Invite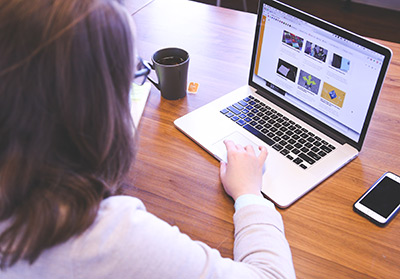 People come to your site for a reason. Maybe they need to solve a problem or address a challenge, perhaps they are looking to grow or find a reliable vendor. Your site should address how you can help them, very clearly show them how to reach you and also give them a reason to stay. How can you engage your visitors so that they stay on your site and even come back later? Here are some ideas:
Ask questions and use calls to action

Offer valuable information – through success stories, blog posts, case studies 

Provide tools that support visitors: online forms, informative videos, charts or calculators, discussion forums
2) Talk to Them not at Them
We all love having a conversation with someone who only talks about themselves, right? Wrong! Make sure your website isn't all about you. How do you know if it is? How many times do you use "I," "We," "Us"? If we go back to #1 and look at why people visit your site and how you can offer solutions, you'll be on the right path.
3) Leverage Your Social Media Efforts
If you're using social media – whether it's Facebook, LinkedIn, Twitter, Instagram or an industry-specific platform, include it on your site. There are ways to integrate social media feeds on your site that bring what you're doing off of your site right onto your site, allowing visitors to easily like, share and interact with you.
4) Make Security a Priority
If you have a WordPress website, as many of you likely do, it's important to keep it up to date. The software that runs your site gets updated every few months or so and these updates often address security issues and make your site function better.
5) Make it Mobile
Usage of the internet on mobile devices surpassed usage of the internet on desktop computers at the end of 2014. If your site is not yet mobile-friendly, not only are you missing opportunities with potential clients, but search engines are not also not ranking you as highly on search results on mobile devices as sites who are mobile-friendly.
Need help with any or all of these pieces. Contact us today to improve your site.